New Featured Collection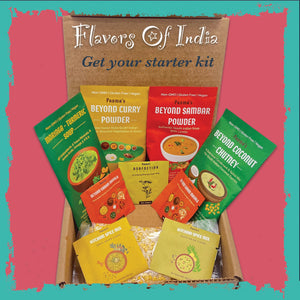 FREE SHIPPING On Starter Kit (Limited Time)
Unlock the culinary delights of India with this starter kit. Create delicious Indian cuisine better than, your favorite restaurant. Discover a full range of flavors as if on a culinary tour. Plus, receive a free cookbook with step-by-step instructions of popular Indian recipes.
Learn More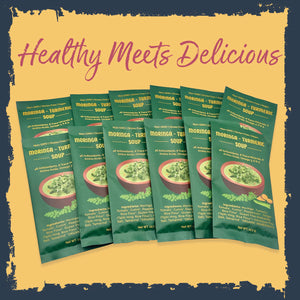 Moringa-Turmeric Soup
Moringa is also referred to as the Tree of Life! Moringa is packed with 48 antioxidants, 8 trace minerals, 8 amino acids, and omega 3,6 & 9. This superfood soup is both nutritious and delicious with perfect harmony of spices. Enjoy all the richness of life - nourish your body and tantalize your tastebuds!
Learn More
Testimonials
I first tried this kitchari at the Ahimsa festival! It was amazing and so were Jenny & Harish! I explained that I am horrible at making kitchari. This Kitchari kit is amazing! It is so easy to make and even I couldn't mess it up! Buy this y'all! You will be so happy you did!!

Bonnie (Mechanicsburg, PA)
I lived in south India for a year, and I love sambar, but rarely find anything that tastes like the real thing here. This is certainly the closest I've found. It's simple to make and delicious. Congrats to Inner Flame!

John (Catskill, NY)
I am a lazy cook at best but love Kitchari. What appealed to me was how easy it was to make and how delicious it was when done. It is more of a comfort food, like farina, but way better. I would recommend this to anyone. It can be made as is, or with fresh ingredients added. Win win!

Tasha (Monterey, CA)
Best Sellers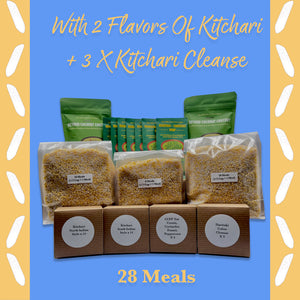 28 Meal Kitchari Kit With Cleanse
Everything you will need to keep you healthy, nourished and hydrated. Comes with 28 rice and lentil meal (Kitchari) meals, Coconut Chutney, CCFP immune booster tea and Moringa Turmeric Superfood soup.
Learn more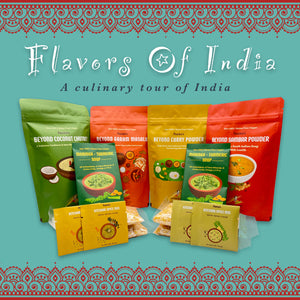 Flavors Of India - Family Pack
What if we say, with this kit, you can make better Indian meals than your favorite restaurant? The kit comes with full range of flavors and FREE Indian Cookbook that will make you a master chef!

Learn more